Jacket2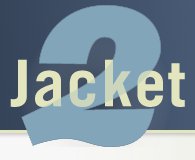 The Poem as a Type of Activism
A review of "War Rug" by STEVE HALLE

"Politically charged investigation raises the stakes of poetry for both the poet (as producer) and the poem (as art object). This type of poetry not only invokes the bardic practice of speaking the wisdom of the group, but also uses the poem as a type of activism. When critics question the role of poetry in the real world or what it can accomplish outside of its own existence, activist poetics that enters conversation with contemporary political happenings offers one of the better answers. This activist poetry can reveal knowledge about real happenings through the conceptual relationship between the real and the world of art."

Click here to read full review.
Huffington Post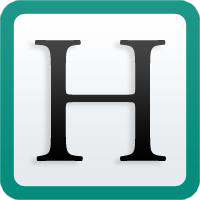 A great review of my book, Elegy for Dead Languages, just came out in the Huffington Post by Seth Abramson. "Elegy for Dead Languages is an imagistic tour de force […] A necessary and suitably unforgiving book." — Seth Abramson, Contempory Poetry Reviews, Huffington Post

Click here to read full review.
Galatea Resurrects
A review of my chapbook, A Continuum of Force, by Andrew Rihn
"Levato allows us to re-see what was always already before our eyes. A Continuum of Force forges rich and brutal poetry from its source text, sparse but full of impact, with lines as sudden and decisive as the flashes of violence they describe."

Click here to read full review.

---
"Francesco Levato is one of the most ambitious filmmakers in the American cinepoetry tradition." – Dave Bonta, Moving Poems

*

"Francesco Levato's powerful documentary, War Rug—like Eliot Weinberger's What I heard about Iraq before it—detains the language of the perpetrators of global military aggression and redeploys it to indict them. From J.C. Penny catalog copy to counterintelligence manuals and autopsy reports, War Rug is a fierce yet unfortunate reminder of the absolute horrors of our age." – Mark Nowak, author of Coal Mountain Elementary

*

"A haunting palimpsestic work . . . the ghostliness of the film juxtaposes strongly against the direct, factual, documentary-style language–as if to give us the brute force of fact against its elegaic aftereffects." – Philip Metres

*

"Creaturing is stunning in its seemingly effortless and lyrically precise momentum. There is no question, this is an important collection and a most impressive and accomplished translation." – Malena Mörling

*

"Francesco Levato writes with an urgency that will pull the covers off your eyes and ears. He is another Ginsberg appealing to America's soul. Wake Up!" – E. Ethelbert Miller
---
Selected Articles & Interviews
The Poem Twitter Wrote
by Emiko Jozuka, VICE Motherboard

Francesco Levato, a new media artist, poet, and director of The Chicago School of Poetics, wants to turn the Twitterverse into a creative experiment. So just last month, he launched #pxc001—a collaborative, long-form poem that turns Twitter into a writer's slate.
Lacking any principal author, the poem evolves anarchically, mutating with every interaction.

Click here to read full piece.

*
The New Chicago School
by Kent Johnson, digital emunction

My proposal: That the closest thing we presently have to a "School" of younger, rigorously innovative poets in the U.S. (one that stands closest chance of being retrospectively seen as akin in significance to the NY School in its first-generation, proto-formation years–and when I say "School" I mean in that sense of fortuitous constellation, something very different from a self-identified tendency or "movement") is what I'll call the New Chicago School. It's a list of accomplished, experimental writers, more poetically focused as a collective, perhaps, than the contents list of the City Visible anthology of a couple years back, and more geographically focused, too, inasmuch as all the poets have roots in the city
[…]
It is a diverse group (as was the original NY School) and a large one, but it's held together by a vibrant, active scene and certain broad affinities of poetic predisposition and–quite often, and with the necessary exceptions–affect. The tilt is towards a "scholarly," brainy, less "pop-cultural" and more self-consciously "critical" mode than tends to be the case around St. Mark's, for example. And, I'd argue, the work by and large tends to be more thematically ambitious, more novel and challenging in its registers and forms, more earnestly in tune with the international than the work of the younger NY scene, still largely caught, the latter, within tonal frames of the hip, the pop, the vernacular, the anecdotal, the flarf…

Click here to download full piece.

*
Outsider Institution: the Avant-Garde Pedagogy of the Chicago School of Poetics
by Alli Carlisle, NewCity

Levato is himself an avant-garde poet whose work draws on cinematic and documentary techniques—in his own words, "engages subject matter through disruption of content and form, fragmentation of narrative and radical juxtaposition of visual and textual elements." His poems, truly products of postmodern culture, sample: they collect, cut and redistribute pieces of other poems into new configurations. One long work, "Aura," makes a fragmented, hauntingFrancesco Levato dialogue of pieces of Robert Browning's and Elizabeth Barrett Browning's poems…

Click here to download full piece.
*
Lit 50: Who really books in Chicago
by Katie Fanuko, Josh Kraus and Tom Lynch, NewCity

Is it wrong to feel optimistic? You couldn't be blamed if you didn't. Yet while the country's economy crumbles around us and less and less funds are available for the producers of the printed word, those in the literary world are finding new and inventive ways to stay afloat. We will not go down without a fight, and progress, of course, is key. So is awareness—in order to get the word out more efficiently (and, likely, to untether itself from the uncertain future of the paper form), Printers Row Book Fair changed its name from "Book Fair" to "Lit Fest" to have a title that better fully represents the weekend's events, in time for its twenty-fifth anniversary edition. As is our custom, we time our annual Lit 50 list to the weekend's events; this year's list of local behind-the-scenes literati—no straight-up authors or poets this time—covers a large spectrum of Chicago's world of words. As with past years we sought out those behind the smaller presses as well as the monumental figures. Some new names have emerged and many staples appear again, but all tirelessly labor to bring this ancient art to the community at large…

Click here to download full piece.
*
Open-Air Publishing
by Alex Dimitrov, Poets & Writers

Amid the endless barrage of advertisements and byte-sized news that has come to define modern life, innovative independent publishers continue to find ways to thread literature into the social fabric. "Look for me under your boot-soles," wrote Walt Whitman, who was known to pass out pamphlets of his self- published Leaves of Grass and start conversations with everyday people—on the streets, in schools and shops. More than a century later, the impulse to bring literature into people's daily lives remains strong and has resulted in the rise of open-air publishing ventures like Baltimore Is Reads and Nashville Is Reads, which post poems in their respective cities' public places, and the more ambitious Broadsided, a monthly literature-and-art project that has gone global.
[…]
Drawing from the rich history of the broadside, once a popular means of occasional publishing before the Civil War and later used as a political tool by writers of the Harlem Renaissance and the Beats, Broadsided has fashioned its own virtual grassroots approach to disseminating the word.
[…]
Placing the broadsides at community gathering spots such as post offices and bus stops can help create a space for reflection amid routine, but Broadsided also sees an opportunity to ignite public dialogue about personal and political histories with the work it publishes. For instance, in the poem "War Rug," which was published by Broadsided last June, Chicago poet Francesco Levato explores the reality of living under a constant state of emergency, referencing the Department of Homeland Security's color-coded advisory system in juxtaposition with other common crisis shorthand. "Code Blue: no breathing / no heartbeat," he writes…

Click here to download full piece.